What is Online Marketing?
So many people are talking about Online Marketing – but – in fact – what does Online Marketing mean?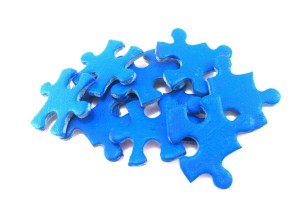 There are many thoughts of what online marketing means – and many people think it means just having a Web site, or buying advertising, or getting a better ranking in the search engines. My own belief is that online marketing ties together all of the strategic and creative aspects of the web. This can include design, development, awareness building, communication, connection, customer service and of course: sales.
Awareness:
You might have the best products or services, but if nobody knows, what's the point. A big piece of the online marketing puzzle is finding out ways to build awareness of your webrepresents or/and your brand.
Communication:
Think of communication as the distribution of information or simply education of your business, your products, your marketaims, your company… Note: In the Internet you have only a few seconds to create a further demand.
Connection:
I believe this is one of the "magic things" in online marketing. This is where you get people to know you, to like you and to trust you. The whole Social Media works only with Know, Like, Trust – and – of course nearly all business worldwide work on these three words.
Service:
Service is everything, and everything is Service – but also Service is one of the most overlooked pieces of the online marketing for companies with a Website. I define service as answering questions and helping to find the answers fast, or helping someone navigate easily through the pages of your Web site, or even simply being found in the search engines. All of these can be considered good service – and build the basis to generate visitors to customers.
Sales:
All conventional businesses have to make money – and – of course – it is allowed to earn money! Money doesn't grow on trees – and all these pieces: awareness, communication, connection, service, all come together to help generate and boost sales.
Online marketing includes things like the placement of online advertising or working on search engine optimisation (SEO). It also includes e-mail marketing, social media marketing, content marketing, using Web analytics, online public relations, mobile marketing and user experience optimisation; often a combination of many of these options. There is no "right way" to approach online marketing – and very often the knowledge in online marketing is based on experience of years. The power to think critically about online marketing and identify areas to improve, as well as leverage new opportunities, is where success lies – and sometimes a new way with a new strategy will bring success.
Online marketing works!
Online Marketing takes an average of several points to make a sale. The points can mean anything from a referral, a test report, getting an advice from a friend, a Web search, a social media mention, seeing a press release, getting an e-mail, or seeing an online ad.
The more online marketing puzzle pieces you have working for you, the higher the likelihood that you will get prospective customers to know, like, and trust you.
The following two tabs change content below.
(DE) -- Hallo, ich bin Ben Müller - Ich berichte mit meinem Team über die neuesten Trends und Entwicklungen und wünsche Ihnen viel Spass beim Lesen.                           (EN) -- Hi, my name is Ben Mueller – my team and I cover the latest trends. We hope you have fun reading!                     
Latest posts by Ben Mueller (see all)