Google Hummingbird Brings Fresh Life to Search Queries and SEO Practices
Google announced release of Hummingbird, a new algorithm for search, on the search engine's 15th birthday a few weeks back. The new algorithm aims at providing accurate search result against the queries. Now, the focus is more on the intent of the queries and not the search terms.
Google Hummingbird now takes into account all the words of a sentence or conversation. Even meaning of the sentence will be the basis of providing the search results. Experts say that though the formal release of Google Hummingbird was announced recently but the implementation of the new algorithm had already begun a month ago.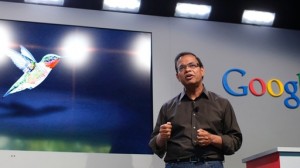 As a result of the new algorithm coming into effect, now those sites will rank higher whose content is shared by social networking sites more. This means that the SEO professionals will be forced to build a good relationship with the sites that have a good influence and share the content to add value to the networking sites. So the emphasis is on the content that is shared across the sites and not on the content in isolation.
It can be said that Google Hummingbird will encourage new SEO practices involving creating high quality content that is shareable with social sites. The content should now be linkable. So, the SEO strategy has to be a changed one from previous practices. With Google Hummingbird algorithm, the keyword is no more the focus of a search but it is the intent of the search queries that matters. So, the seo practices will include active involvement with social media and customers to get a higher ranking and not simply the keyword rich content.
Hummingbird will take care of the problems that arise from giving too much emphasis on keywords in generating the content. Keywords were responsible for wrong content and other practices. Now the emphasis will be on customer engagement rather than the keyword data.
Many seo experts have welcomed Hummingbird algorithm for bringing a new change in the seo practices and the way the search queries will be reflected in the search results. They say that Google is now trying to see the intent behind a query and not just the keywords. Previously we all used to say content is king. Now it will be said that trust is king. This is because the irrelevant resources from SERPs will be now eliminated. Now the businesses must have a good understanding of how the new algorithm functions and what it aims at in providing the search results.
The following two tabs change content below.
(DE) -- Hallo, ich bin Ben Müller - Ich berichte mit meinem Team über die neuesten Trends und Entwicklungen und wünsche Ihnen viel Spass beim Lesen.                           (EN) -- Hi, my name is Ben Mueller – my team and I cover the latest trends. We hope you have fun reading!                     
Latest posts by Ben Mueller (see all)